Damian is relaxing in bed with young hunk
19-09-2017
Actors:
Damian Boss and Leo Domenico
Categories:
Gay
Length:
28 min
Resolution:
1280x720
Format:
mp4
Size:
752 mb
Trojan is starting to get angry and exasperated. He calls Damian Boss and finally he finds somebody willing to speak to him . Damian is relaxing in bed with young hunk Leo Domenico. Damian has only worked with Spencer a couple of times and isn't much help to Trojan. Trojan calls him in for Monday morning, Damian goes back to enjoying the rest of his weekend with Leo and is planning on getting as much of Leo as possible.
*DovL2ltZzI1Ni5pbWFnZXZlbnVlLmNvbS9pbWcucGhwP2ltYWdlPTM3MzUwX3BwRVIubXA0LjFfMTIzXzIwNWxvLmpwZw%3D%3D]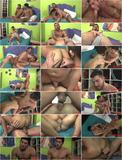 [/url]
Hotlink
*DovL2FkbGluay53Zi9Hdmo1aE9kT3MvcHBFUi5tcDQ%3D]http://cl0sed!.wf/Gvj5hOdOs/ppER.mp4[/url]
Download
- Damian is relaxing in bed with young hunk

Information
Users of Гости are not allowed to comment this publication.