Damian is relaxing in bed with young hunk
19-09-2017
Actors:
Damian Boss and Leo Domenico
Categories:
Gay
Length:
28 min
Resolution:
1280x720
Format:
mp4
Size:
752 mb
Trojan is starting to get angry and exasperated. He calls Damian Boss and finally he finds somebody willing to speak to him . Damian is relaxing in bed with young hunk Leo Domenico. Damian has only worked with Spencer a couple of times and isn't much help to Trojan. Trojan calls him in for Monday morning, Damian goes back to enjoying the rest of his weekend with Leo and is planning on getting as much of Leo as possible.
*DovL2ltZzI1Ni5pbWFnZXZlbnVlLmNvbS9pbWcucGhwP2ltYWdlPTM3MzUwX3BwRVIubXA0LjFfMTIzXzIwNWxvLmpwZw%3D%3D]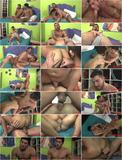 [/url]
Hotlink
*DovL2FkbGluay53Zi9Hdmo1aE9kT3MvcHBFUi5tcDQ%3D]http://cl0sed!.wf/Gvj5hOdOs/ppER.mp4[/url]
Download
- Damian is relaxing in bed with young hunk
Tiko knows Trojan well. .. he has worked for him before! So who else would he call to arrange for a foot massage? Trojan books Dolan for the job. A perfect choice as the man is partial to feet. And is a perfect match for the Latino, hot-blooded stud! Tiko arrives and is taken care of by Dolan, he frees his feet and gets to work. Tiko knows very well where this is gonna go (after all that's WHY he called Trojan). Dolan works his feet with pleasure, with fingers and tongue. Tiko soon gets excited and his hand slips down inside his trousers. It doesn't go unnoticed by Dolan who soon replaces Tiko's hand with his own mouth. He sucks tiko laying on the sofa and then on his knees.
Adam gets to the office early morning but he's still suffering from last night football match. What he needs is a good deep massage! He knows it's Leo's strength and calls Trojan to book a massage by him . He gets to the appointment and is greeted by a shorts wearing Leo; exactly what he was hoping for. He lays on the table and lets him get on with his work. Leo oils and massages the beefy American man's back.. legs.. rump. Adam has a beautiful meaty ass and Leo can't stop himself from exploring what lies hidden between the two mounds of flesh.
After all, Damien had to go to the office anyway and decides to go to the pub for a quick drink with a friend. They are enjoying a drink when he sees Kayden at the bar, he walks towards his corner of the room and sits across him . They exchange glances and Damien gets up to go to the toilets, hoping Kayden will follow. Damien takes a piss at the urinal and starts stroking his cock, slowly. Kayden is outside debating but he decides to go. He places himself next to a wanking Damien and whops out his own massive semi erect cock.
Rio enters the house in search of help, he calls but there is no reply. He hears muffled noises and walks in the dark up to the bedroom . The door is ajar and through the crack he sees the two men naked. Joe is sucking Geoffrey's cock. He watches them for a while then decides to try his luck and joins them. The guys welcome him in the middle and Rio takes Joe's place while Joe decides to work on Rio's cock.
Morning in the woods, Scott is up early and waiting by the fire for his friend to wake up. Tom finally emerges and the first thing he does is to have a piss in full view of Scott, which gets caught staring at it . it's an open offer and they don't waste any time. They kiss out in the open and Scott pushes Tom over to the car, he lays on the bonnet while Scott takes the hard cock out and kneels down to worship it. Tom lets him work on his shaft but they swap places and Tom returns the favour; sucking on the hard prick poking out of Scott's fly.
Information
Users of Гости are not allowed to comment this publication.