Nature Lovers (2016)
19-04-2022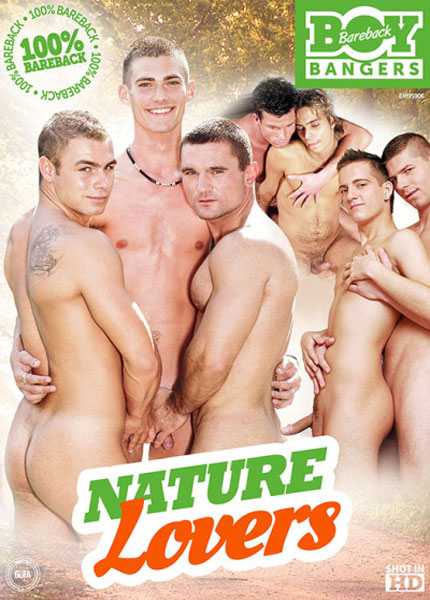 Nature Lovers (2016)
Starring:
Dark Devil, David Lender, Enrico Bellagio, Franco Negro, Fred Master, James Jones, Kristopher Thierie, Roberto Allegretto, Rod Stevens, Shawn, Win Soldier
Categories:
Gay
Date Added:
2016
(4851mb)
These guys love being at one with nature – but they much prefer being at one with each other – or more precisely, being inside each other! Strong hands grip hard dicks and guide them to warm mouths and they slide easily down willing throats whilst twitching asses welcome a wet tongue and probing fingers. Boys will be boys and these eleven randy nature lovers give it their all in nearly two hours of bare and raw romping!
Nature Lovers
,
Gay DVD
,
DVD Gay Porn
,
Free Gay DVD
,
Gay Porn Free DVD
,
dvd gay porn free
,
gay porn indir hats
,
HD
,
PiratGay
,
Dark Devil
,
David Lender
,
Enrico Bellagio
,
Franco Negro
,
Fred Master
,
James Jones
,
Kristopher Thierie
,
Roberto Allegretto
,
Rod Stevens
,
Win Soldier
Download
- Nature Lovers (2016)
16 of the world's sexiest men + 2 hours of the ballsiest bareback sex in 6 scenes + huge loads of cum = One Fuck Of A Good Time For You!
Who needs Viagra when you're surrounded by guys like Cristian Torrent, Adrian Adams and Jake Bolton? Not the fellas in this glorious cock-crazed frenzy, that's for sure – and no wonder given the kind of equipment that they've all got to give and receive in equal measure. Little wonder that, just as the title suggests, they're stiff in no time; savouring every aching inch of hard flesh on offer, as they suck and fuck like the animals they were always meant to be. No question about it, fans of real men are gonna be in ecstasy as these lads fornicate like whores for everyone's pleasure, engaging in the kind of wild, sweaty sex that the guys at Raging Bull produce so adeptly. All topped off with lashings of sticky, pent-up spunk!
100% bareback twink hardcore passion!
Max Sargent tells Addison Blue the only party he is having is the one that's coming out of his pants. Kristopher Westin has been waiting all night for his stepson to come home. When Timothy Drake walks in, the discussion turns sour...Lance Hart asks the standard questions for any job interview but Michael Del Rey's answers are leading to something more than just an interview. Nick Capra pushes Danny Gunn over and grabs his skateboard and heads off into his home. Danny chases Nick and once inside Nick tells him there is only one way to get his board back!
Information
Users of Guests are not allowed to comment this publication.