Scent of A Man (2019)
15-05-2019
Scent of A Man (2019)
Starring:
Max Sargent, Jaxx Thanatos, Jon Galt, Fernando Del Rio, John Magnum, Sean Harding, Aston Springs, Ray Diesel
Categories:
Gay
Date Added:
2019
(4751mb)
Max Sargent and Jaxx Thanatos both take turns smelling every inch of their bodies and kissing what each man has to offer. Max slowly teases him with his hands and wet tongue as he tastes Jaxx's round hairy ass. Jon Galt pulls Fernando Del Rio into his hard body and has him smell his chest, armpits and entire body. He then starts to tease him with his cock and makes him lick all around it. Irritated, John Magnum asks Sean Harding to keep a secret about some rumors. Sean agrees and starts massaging his shoulders to help him de-stress. Soon, Sean's hands are wandering and unbuttoning John's shirt. Ray Diesel and Aston Springs are in bed talking about what they should do to celebrate their upcoming one year anniversary but Aston has an earlier anniversary present. He starts sucking Ray's massive cock before getting his ass rimmed.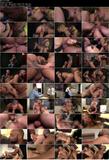 Nelion
https://nelion.me/0c760qg6k0he/G4624.mp4.html
Rapidgator
https://rg.to/file/59030eb6222c85874e6caac8cf0fa056/G4624.mp4.html
Download
- Scent of A Man (2019)

As repairman, Mark Long searches for a part to fix Jay Dymel's jacuzzi but he gets an eyeful of something else. Mark likes what he sees when Jay's towel slips off his ass. He reaches out and pulls him closer as they kiss. With his girlfriend in the next room, Mark Long comes out of the shower to find his secret side piece waiting naked on his bed. Adam Gregory has cock in hand and is ready for his weekly toss. Quentin Gainz is busy cooking for his girlfriend, but his buddy Leo Luckett makes him realize they still have time before she comes. Leo undresses Quentin and feasts on his body, sucking him off as he stands above him. Co-workers Derek Wulf and Jeremy Spreadums have to resort to some rather sneaky methods to get their freak on. They are almost caught, but thankfully Derek notices in time before having his cock deep inside.
When it comes to Ass Exposure, these gorgeous men are more than willing to bare their pert, tight asses because it's a given that a hot tongue and inquisitive fingers will soon be exploring between their cheeks and delving into their twitching ass. Instead of riding their bikes, two sexy boys split the lycra and ride each other hard and raw, whilst three friends decide to forgo a BBQ lunch in favor of some hard man-sausages and creamy man-mayo. Nine smooth, athletic boys cum together, literally, in four delightful bareback dalliances that will have you reaching for the rewind button time and again!
These Southern boys want to show you just what Southern hospitality is all about! They want to wine you and dine you, but they're more than happy to just 69 you! With a cock in their mouths, they let their fingers do the walking and seek out moist asses to delve into. They like to take things slow with fully body kisses and tender touches before thrusting between peachy ass cheeks and impaling their fuck buddies on a massive love spike – completely bare. From gorgeous inked hunks to toned teens, these good ol' American boys made for passionate lovers.
Information
Users of Guests are not allowed to comment this publication.